Trois Familia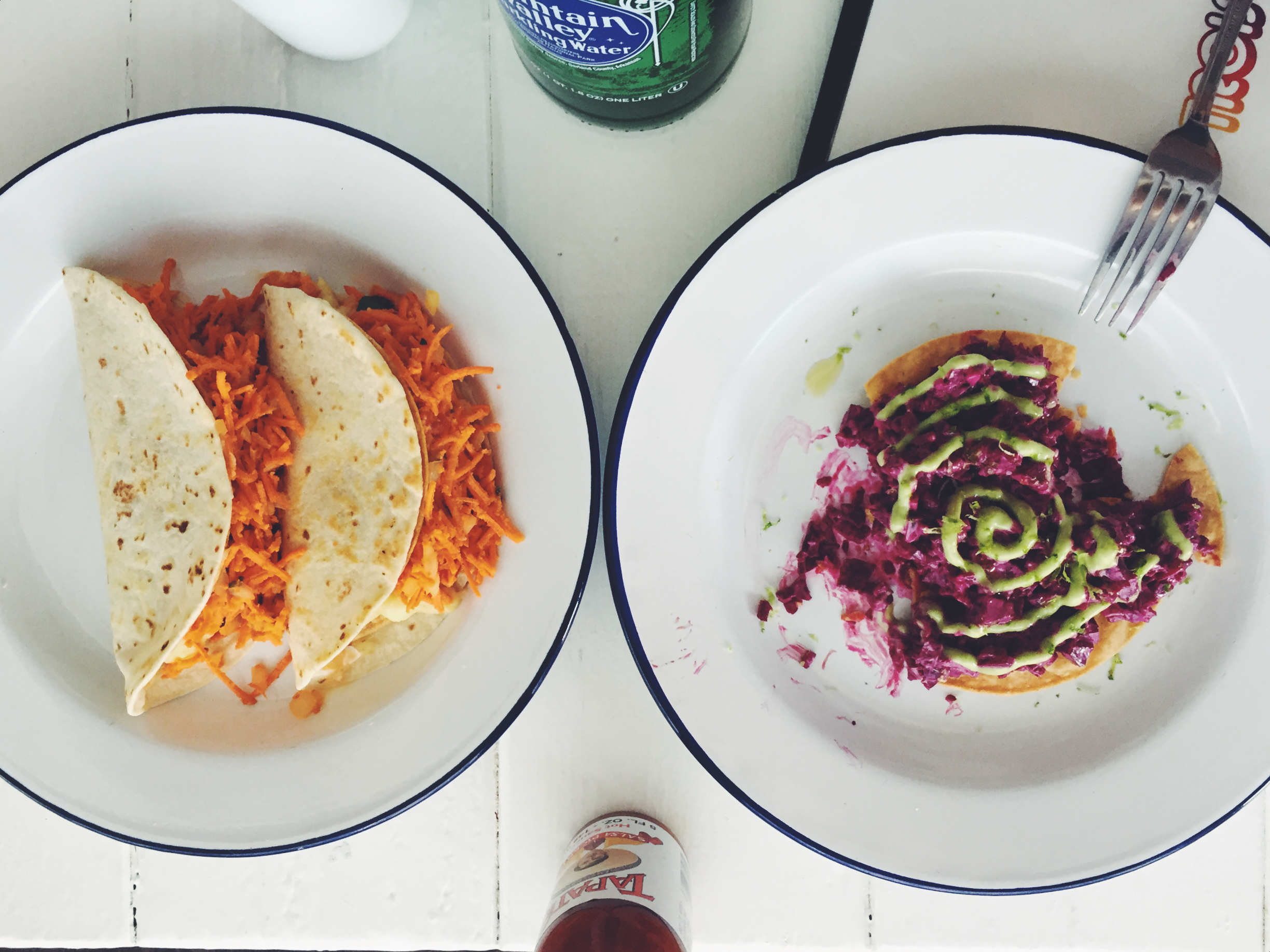 Maybe Boss remembers that LudoBites pop-up you scored him tickets to four years ago... Or the pork belly slider he had at Animal four days ago. Probably not, you're under appreciated. Regardless, if the "Trois" name isn't enough to get Boss there, you're not the problem -- with their combined powers, chefs Jon, Vinny and Ludo have more or less defined this decade's food in LA. They crush it ubiquitously. Trois Familia is brunch and lunch only, and their hash browns are executed as perfectly as the toast square under Son of a Gun's shrimp toast... Or the fried tapioca cube with passion fruit at Trois Mec, for that matter. Be warned, the line is a hurdle. Limited seats and lots of Ludo fans equates to about an hour wait during peak hours. Figure out how to appropriately communicate that it's either a weekday thing or a weekend with someone you don't mind spending an hour on a bench with.
As for the menu, think French Mexican fusion. No idea what that means? Go for the Double Decker taco -- mashed potatoes rinsed in butter, wrapped in a giant bed of jack, topped with carrot pico de gallo. I've never had a crunch wrap supreme sober, but if I did, I have a feeling it wouldn't be as good as this one.
Also worth mentioning: the beet tartar tostada. Cornichon, lime, and avocado milk. You've never had anything like it and you'll finish it before you even had a chance to understand why it tasted so good.
Point is, if you've ever wanted to power through your hangover listening to Bowie on vinyl at a communal picnic table... Consider your prayers answered. This place vibes so hard, it's no surprise all your Westside buddies are paying the $20 UberX to get to Silver Lake (besides just to hang with Moby).
3510 Sunset Blvd, Los Angeles, CA 90026
323-725-7800
breakfast and lunch 7 days a week from 10am–3pm
no reservations
LUNCH
Little gem lettuces, moho vinaigrette, caramelized onions 11
Heirloom tomato, corn vinaigrette, hazelnut, mizuna 8.75
Beat tartare tostada, cornichon, lime, avocado milk 12.25
Mexican roasted heirloom carrots, crème fraîche, herbs 11.25
Heirloom beans stew, brown butter, wakame, preserved lemon 13.95
Avocado sushi rice, salt cod cream, cilantro, jalapeño 12.25
Roasted butternut squash, piment d'espelette breadcrumbs, apple, cider butter 11.95
Double-decker potato taco, lime, crème fraîche, carrot pico de gallo, Jack 12.50
House roasted turkey sandwich, spicy kale slaw, Swiss, avocado 13.25
Chicken milanesa, raw and pickles cucumbers, Maggi Ranch 13.25
Steak diane: filet, dijon, caper, brandy 38
BREAKFAST (available all day)
Blueberry buttermilk pancakes, honey, banana, orange zest 9.25
Churro French toast, salt and straw vanilla ice cream, mexican chocolate 9.75
Anson-mills grits, crème fraîche, scallions, pepitas, tomatillo salsa 11.25
Soft scrambled eggs, onion, chive, crispy masa 12.50
Poached egg, chorizo jam, potato mousseline 10.85
Crispy hashbrowns chilaquiles, sunny side up egg, cotija, salsa macho 9.75
Honey yogurt, autumn fruits, coconut pepita granola 8.25
Galette crêpe: egg, ham, comté, avocado milk 15
Colleens baguette, beurre de baratte, house made jam 5.95